Purebred ADGA Registered Bucks at AppleJo Farms
All bucks come from top herd lines of National Show Champions and/or participate in ADGA PERFORMANCE PROGRAMS: Dill's, Sugar Moon, Old Mountain Farm, Promisedland, Flat Rock's Farm, Sinai Thunder, Dragonfly bloodlines.
All of my bucks are within breed standard.
I do not keep over height bucks in my breeding program because some of our customers will be showing these bucks and over-height is a disqualification at shows.
(Below) *Buck: Ilenesrascals Hachi San (Winston)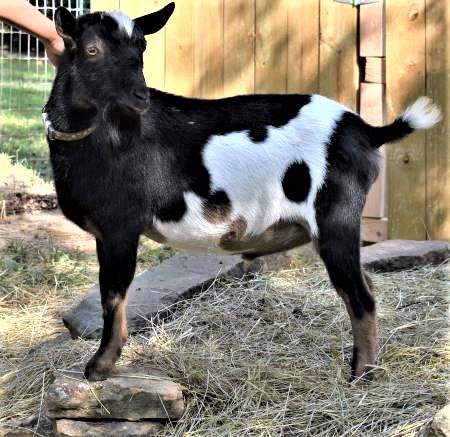 Buck Barn Name: Winston
Purchased from: Ilene Leader, Valley Center California
Sire: Old Mountain Farm Rekn N Force
Sire's Sire: Old Mountain Farm Allegiance LA 2016
There are no products matching this criteria. Please try again.