AppleJo Farms Location: Eldon, Missouri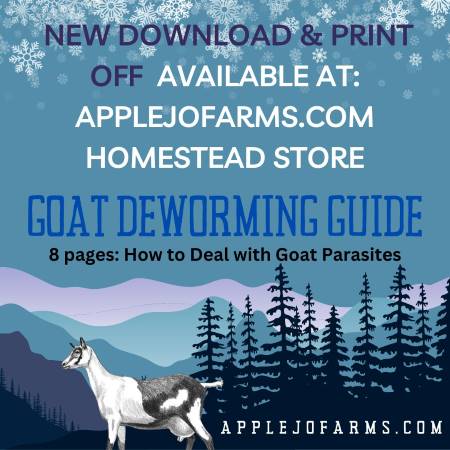 How to Order: Scroll down this page & click on Goat Deworming Guide to purchase! Jam-packed with vital information on Goat Care: Dealing with Parasites
AppleJo Farms New
Homestead Store!
Shop Goat Health Products
Shop Homestead Items such as Vintage Kitchenware, Country themed items,
Sewing items and so much more!
AppleJo Farms Homestead Store is Growing!

Over the years of raising goats, meeting wonderful customers and many new to goats, I became aware of a real need to help these folks get a good start with their goats and be able to find the products they absolutely need to keep their herd healthy.
I have put together a few of these and offer some in complete kits as well. There is not a big profit here as my primary goal is to help others as they begin and continue their journey with Nigerian Dwarf Dairy Goats. Scroll down to shop these items or click on Homestead Store above.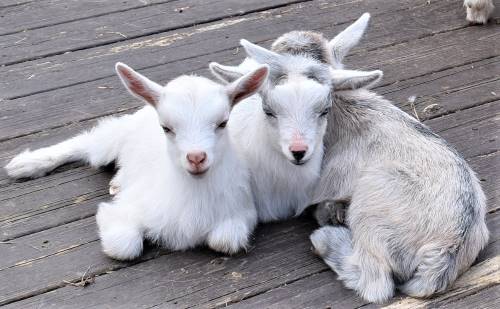 2023 AppleJo Farms Herd Plans are

Under Way!

As many know, I had to sell my herd this Spring because of Shoulder Surgery and being unable to care properly for my Nigerian Goats. Very Hard but looking to the future now! 2023 is all about finding the very best genetics in specific Dams and Bucks which have an outstanding record in Performance Programs such as the ADGA Top Ten Performance Breed Leaders List. These are leaders in Milk Production, Butterfat Productions and Protein Production. Also, other Performance Programs and ADGA National winners factor prominently in my search of bucklings and doelings to add to my herd in 2023. As soon as I start bringing these new bucklings and doelings to AppleJo Farms, I will post this information!

Just as promised:
Welcome AppleJo Farms new Herd Sire!

Black Oak Farms McGibbony!
McGibbony WAS Born Sept 23, 2022 at Black Oak Farm to the current #1 Doe Breed Leader ADGA SG LITTLE HOOFPRINTS KONA

2021 PERFORMANCE BREEDLEADERS:

#1 in MILK PRODUCTION + #1 in PROTEIN PRODUCTION
McGibbony is the last kid to leave Black Oak Farm as Pat Christopher has retired. We shall miss this great lady!

AppleJo Farms Finnegan is all grown up now and thanks to Dreamers Farm' Mary R. and Stephanie W. of goatsandyoga.com, he's back at AppleJo Farms!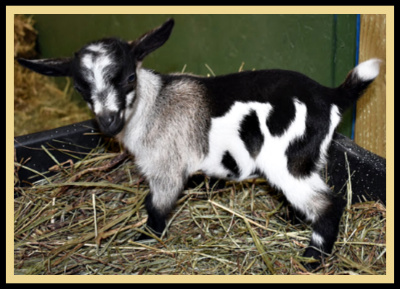 New to Goats?

Need Help Identifying Goat Health Concerns & how to care for them? The Informational Pages Below are packed with must learn Goat Care. Feel free to print them off and to email me with questions: applejofarms@gmail.com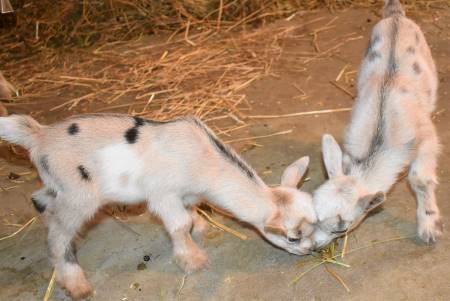 AppleJo Farms is an
ADGA Registered Herd Name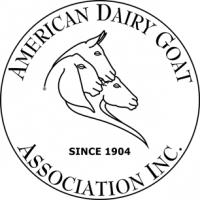 Contact me: 417-665-8996 by first texting.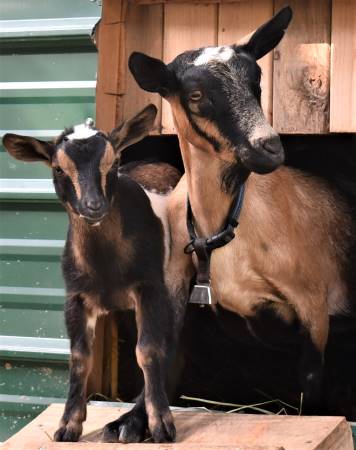 ADGA AppleJo Farms Registered Nigerian Dairy Goats are also Registerable with the American Goat Society (AGS)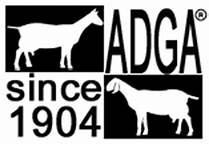 Member of American Dairy Goat Association

Member of American Goat Society

Member of

American Nigerian Dwarf Dairy Association

Member of Southwest Missouri Dairy Goat Association
Important! Please Read The Following Notice!
All information provided in these articles is based either on personal experience or information provided by others whose treatments and practices have been discussed fully with a vet for accuracy and effectiveness before passing them on to readers. Much of my page content is from Veterinary Colleges and Manuals.

In all cases, it is your personal responsibility to obtain veterinary services and advice before using any of the information provided in these articles. JoAnna Mertz is not a veterinarian. JoAnna Mertz does not sell prescription medications. Neither JoAnna Mertz nor applejofarms.com nor any of the contributors to this website will be held responsible for the use of any information contained herein.