Purebred ADGA Registered Bucks at AppleJo Farms
All bucks come from top herd lines of National Show Champions and/or participate in ADGA PERFORMANCE PROGRAMS: Amethyst Acres, Dill's, Sugar Moon, Old Mountain Farm, Promisedland, Urban Acres, Flat Rock's Farm, Sinai Thunder and Buffalo Clover bloodlines.
All of my bucks are within breed standard.
I do not keep over height bucks in my breeding program.

Flat Rock's Silver Hamish -below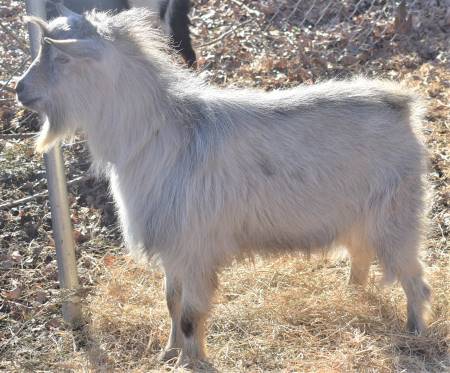 (Below) *Buck: Ilenesrascals Hachi San (Winston)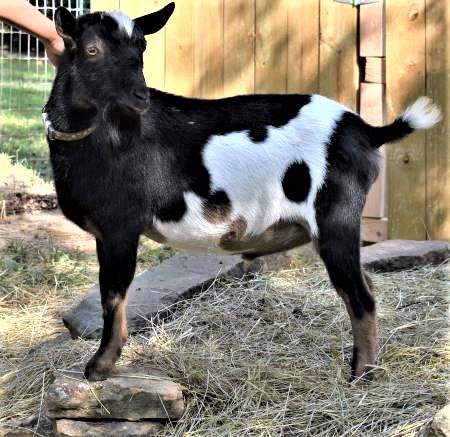 Buck Barn Name: Winston
Purchased from: Ilene Leader, Valley Center California
Sire: Old Mountain Farm Rekn N Force
Sire's Sire: Old Mountain Farm Allegiance LA 2016
For more information about our Nigerian Bucks click on each of their names Below