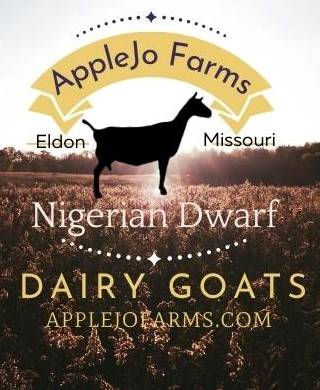 2022 Kids Have begun arriving!

Nigerian Dwarf Dairy Goats

Doe (yearling) Juniper

Doe (yearling) Addie

Doe (senior) Olivia

SOLD

Buck (2 yr.) Winston

2 Bucklings For Sale

2 Doelings For Sale

(Bucklings & Doelings DOB: 1-17-22 & 1-21-22).

Below: Fergus-Buckling For Sale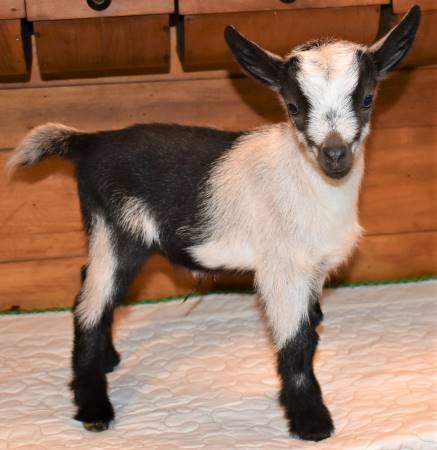 Below: Campbell-Buckling For Sale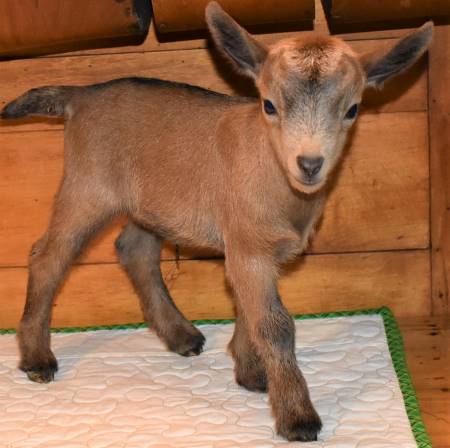 Below-Primrose: Doeling For Sale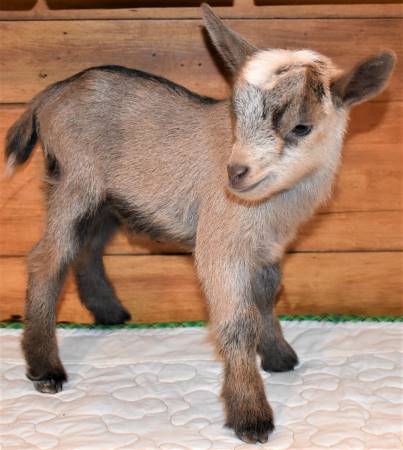 Below-Lily: Doeling For Sale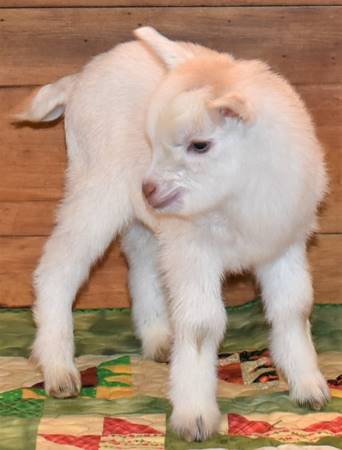 2021 & 2022 Kids are the result of years of my efforts to put together a foundation herd that combines many of the best Nigerian Dwarf lines in the nation. More of these lines have been added in the past year. Personally I do not show my goats (AppleJo Farms herd is a closed herd-which does not provide buck services and is never exposed to outside animals and returned to my farm) AppleJo Farms' does and bucks have been carefully chosen from champion herds which show and participate in PERFORMANCE PROGRAMS. I strive to improve milk production and conformation of the breed through a selective breeding program.

What this means for you, my customers

, is a Registered Nigerian Dwarf Dairy Goat with excellence in milk production and Show Quality which will improve your herd.
ALL KIDS WILL BE DISBUDDED BY A VETERINARIAN
KIDS WILL BE UTD ON VACCINATIONS AND DEWORMING AT 8 WEEK PICK-UP.
NON-REFUNDABLE DEPOSIT (50% PURCHASE PRICE) DUE WITHIN 24 HOURS AFTER PURCHASE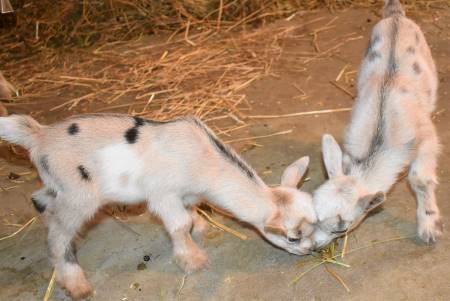 AppleJo Farms is an
ADGA Registered Herd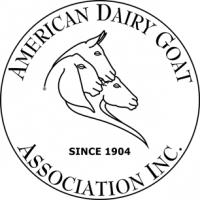 Click on a Name below to select each does' information page:
Contact me: 417-665-8996 by first texting.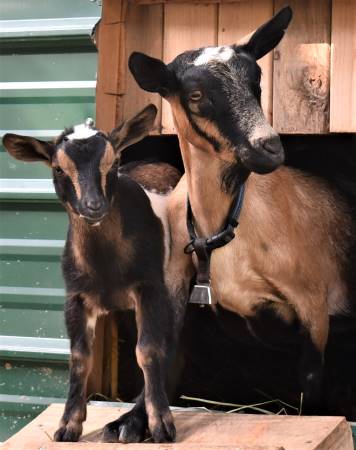 Come for a Farm Visit:

You Are Important to AppleJo Farms!
New to Keeping & Breeding Nigerians? I offer a free mentor program, just ask 417-665-8996
ADGA AppleJo Farms Registered Nigerian Dairy Goats are also Registerable with the American Goat Society (AGS)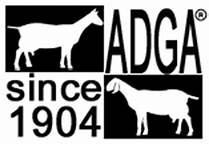 Member of American Dairy Goat Association

Member of

American Nigerian Dwarf Dairy Association