Vintage Kitchenware
AppleJo Farms' Homestead Store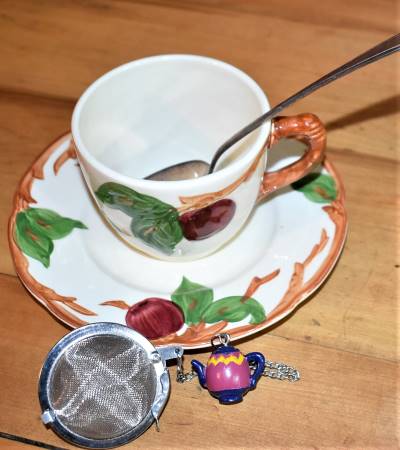 Vintage Kitchenware & Barware For Sale
If you are like me, my childhood memories include the sight of my mother in her dress and apron stirring a pot of soup with a large wooden spoon or using hand help eggbeaters, rolling pins & whisks while making pies and cakes and muffins for our family. When I see and touch these antique and vintage cooking utensils, those images come flooding back. Some are made of tin and steel, many with painted wooden handles and these utensils were the workhorses of the kitchen, before electric mixers, submersible blenders, and NutriBullets did half of our cooking for us.
Here at AppleJo Farms Homestead store you'll find utensils you hold in your hand, descendants of ancient wooden spoons. In fact, wooden spoons are still tremendously useful to modern cooks, whether they're used for stirring a spaghetti sauce or tossing a salad.
Metal spoons, particularly the stainless-steel ones used in commercial kitchens, are also in vogue. Fitted with a hole at the end of their long handle so they can be hung on a hook, these spoons come in solid or slotted varieties, sometimes with wooden handles. Solid spoons are great for stirring sauces as they simmer in a cast-iron pot on the stove, or for basting a chicken baking in a cast iron dutch oven. Slotted spoons are best for stirring pasta as it boils in a pot, so that your rigatoni or farfalle can be checked before it goes past the point of al dente perfection.
Ladles are another type of spoon utensil, sometimes made of stainless steel but also available in vintage enamel or graniteware. Like spoons, ladles are made in a variety of styles and sizes, which means a well-equipped kitchen might have one large ladle for soup, another smaller one for sauces such as Hollandaise, and a third made of glass and used exclusive for cold drinks such as punch.
Ice cream scoops and melon ballers are also branches on the kitchen-spoon family you'll likely find available in our Homestead Store here at AppleJo Farms.
New Items added weekly and sometimes daily, so stop back often!