Happy Customers
Happy Customers!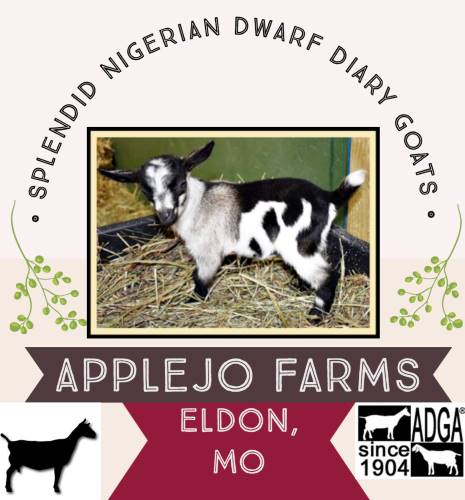 You'll be amazed at the load of information available for goat owners to take away from visiting AppleJo Farms website.
HOME page, Scroll to bottom, Click on Informational Pages to Learn about Care and Keeping of Goats
Testimonials from Customers via Social Media:
Customer: Kayla D. 5-12-2021 AppleJo Farms sent Facebook Messenger inquiry: "How are the kids doing?"
Kayla D. response: "They're doing just wonderful! They are hands-down the sweetest babies of our bunch. Maisy is an absolute lap goat, begging for muggles every time someone goes out. Jock is growing like a weed and absolutely loves his head scratches. Everyone is smitten with them. They're an absolute joy!"
Customer Brad D. 7-25-2021: Repeat Customer!