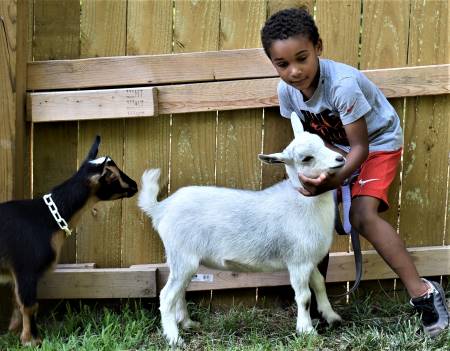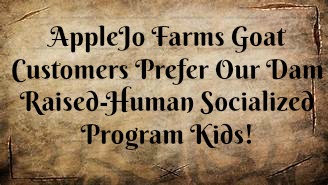 Nigerian Dwarf Goat kids are not born social with few exceptions. If not socialized from the moment they hit the ground and during their first 2 months of life, it is highly unlikely they will ever become more social, interacting freely with humans.
Here at AppleJo Farms we have found this to be true, thus saw the need for developing a Kids Program to help our little ones bond with humans.
It involves much time, patience and frequent interaction with each of these kids, thus many goat farms do not do this.
At AppleJo Farms we feel it is so worthwhile to send these young goats off to their new homes knowing they are socialized and will bring so much more enjoyment to their new owners because we took the time with them.
Here's an example of one of AppleJo Farms Program kids with his new owner: Raegan
and Lilka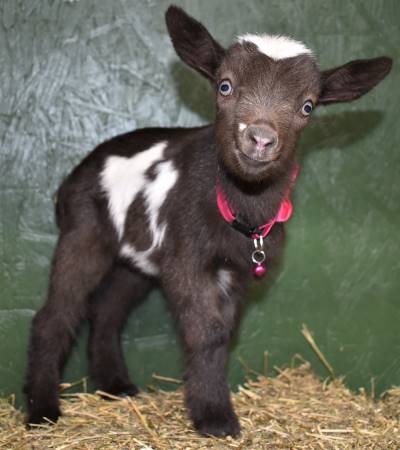 Some of our Program Kids