Juniper is For Sale: $700
Welcome To AppleJo Farms
Nigerian Dwarf Dairy Goat Herd!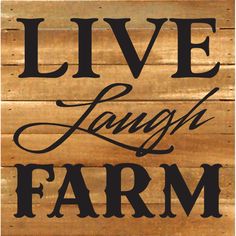 Meet Juniper Alaska
Juniper had her first kids June 2021 and had an amazing capacious udder for a first freshener. She had 3 silver kids and no difficulty with delivery.
Sex: Doe
DOB: 2-15-2020
Sire: CR Precious Mini's Ruger 380 D1952093
Dam: Ozark Blue Sky Gracie Spring D1915104
Juniper hails from: Lowe Spring Acres, Marshfield MO
Juniper is the product of a highly selective breeding program here at Applejo Farm. Juniper joins our group of prospective does with higher milk volume and dairy correctness in their genetics.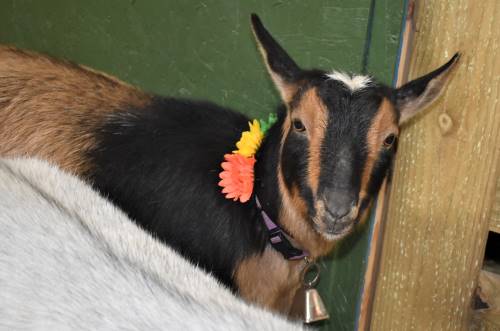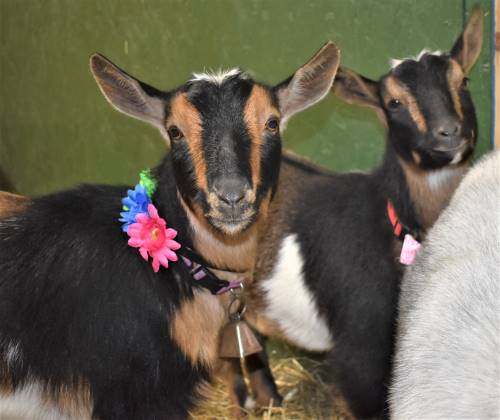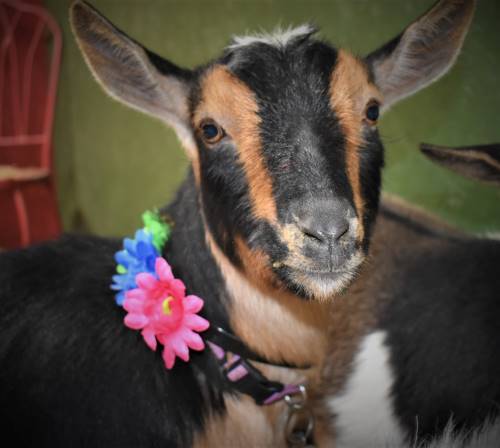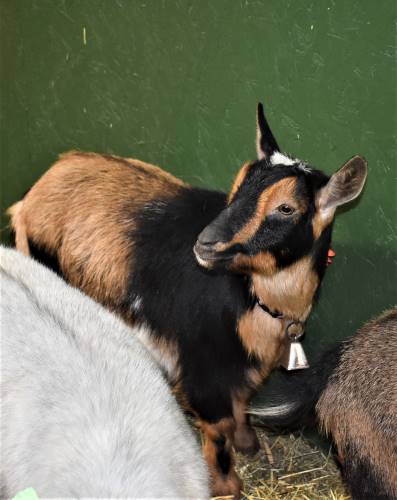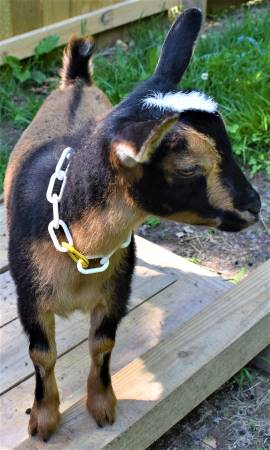 Juniper was chosen to join our flashy purebred Nigerian Dwarf Dairy does which comes from a dam who is a heavy milker.
Junipers Dam pictured below: Look at her udder!!!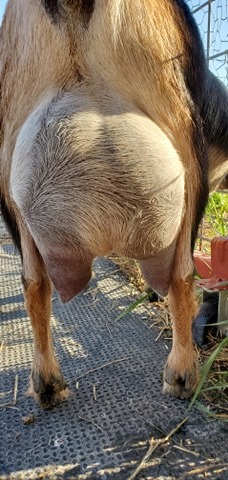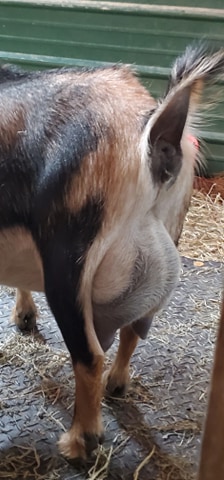 Junipers Sire pictured below: Lovely Chocolate coloring!