Sales Policy & Terms of Purchase
AppleJo Farms Sales Policy & Terms of Purchase
​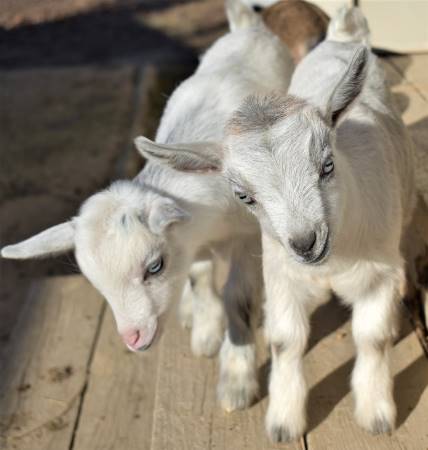 The following Sales Policy & Terms of Purchase are put in place to ensure a smooth and satisfying transaction for both seller & buyer.
Please contact me with any questions.
applejofarms@gmail.com
417-665-8996
AppleJo Farms Kids are sold on a first come first served basis. I will endeavor to assist you in making the wisest choice of kid(s) for your farm and answer any questions you have. I am always available via text, email or FB messenger. Kids go very quickly.
​
NON-Refundable Deposit
I ask for 1/2 the purchase price as a deposit to hold the kid until pick up via Paypal.

Deposits are non refundable if the buyer does not go through with the sale, no exceptions. Deposits are non transferable unless there is an issue with the kid originally purchased.





By sending a non-refundable deposit or placing a reservation on an animal, you indicate that you are in agreement with these terms:
AppleJo Farms will absolutely only hold a goat or consider a goat as "sale pending" when I have your non-refundable deposit in hand.
Your Non-Refundable deposit is 50% of the purchase price.
I prefer deposits to be made via my Website which uses credit cards and PayPal. Just choose your goat and checkout here from my website.

Important:

If you choose to make your deposit via PayPal and not through my website, the PayPal transaction fee will be added to your final payment at pick-up of goat

or

you may choose to use the "Friends and Families" option when paying via PayPal

which has no fees.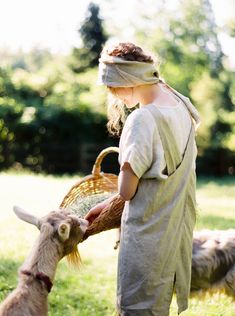 Pick-Up​
In the event that an animal is not picked up within 65 days of sale - with no communication from buyer to make arrangements for the goat(s) - all monies will be forfeited and the animal will again be available for sale.

Transport
While I make every effort to be accommodating to buyers, I reserve the right to accept or refuse the sale of a goat. Regarding transport of the goat you are buying, I will not put any of my goats, kids or adults, in a situation that I feel could jeopardize their health or well being for any reason. If I refuse the sale, all of your monies will be returned.

All transport arrangement & costs through third party transports are the responsibility of the buyer.
Farm pick ups are welcome & preferred but limited to driveway pick up due to Covid 19. Masks must be worn at all times by all parties. At the time of Sale, I will give you the pick-up date. I will contact you to arrange the specific date & time when we are within 1-2 weeks of pick-up at AppleJo Farms.

All animals leaving the farm will be accompanied by all completed ADGA & AppleJo Farms paperwork. If you have arranged transport, a pet taxi with food & water containers and the Vets Health Certificate will all require pre-payment from you the buyer prior to date of pick-up. All animals & expenses must be paid in full prior to transport. If at any point prior to pick-up, you cancel the sale, you forfeit all monies you have paid.

​What To Expect From AppleJo Farms

AppleJo Farms goats are healthy, vaccinated, disbudded, dewormed (broad spectrum & coccidiosis treatment), ready to go when they are picked up. Once you pick-up your goat(s) at my farm, no further health guarantees are made unless a Vet produced document states there is a genetic defect which was unknown at time of sale.

Expect the full support of my years of breeding Nigerian Dwarf dairy goats. Breeding goals of my buyers are of utmost importance to me. If I cannot help you work toward your goals for your herd through the purchase of a goat from my herd, I will point you in the direction I think will be most helpful to obtain those goals from another highly reputable breeder. I do not make recommendations lightly. You the buyer are my priority.

I am available for any health/breeding/breed questions you might have before & long after the purchase of your AppleJo Farms goat(s) and even if you do not purchase from me.
Sales Guidelines

AppleJo Farms goats are the result of years of careful planning, hard work for the improvement of Dairy & Show qualities in them and considerable expense. Thus I will not enter into a sale that could jeopardize my reputation or the health of my goats. I sell goats that I would want to buy. Considerable time & hard work goes into the raising of all of my kids. I do not do DRAMA at all during or after the sale process. I will treat you with respect and require the same coming from you. I reserve the right to refuse sale to any buyer for any reason. If I refuse your purchase, all monies will be returned to you ASAP.