AppleJo Farms Silver Doe: Annie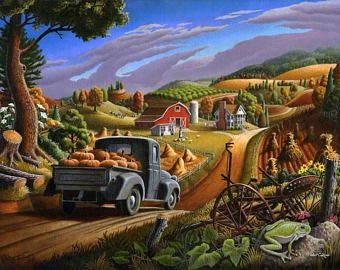 ADGA Purebred Registered Nigerian Dwarf Dairy Goats

Annie's bucklings cost $600 and up
Annie's doelings cost $800-$1200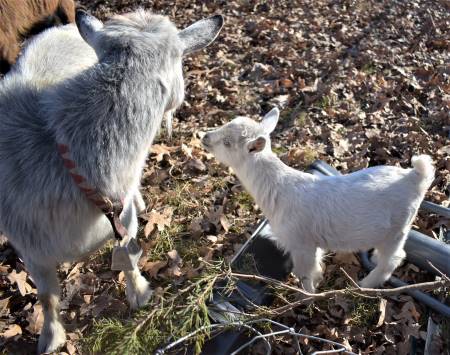 Registered Name: Double Wing CC Annie
Barn Name: Annie
Annie has Flat Rock Farm Genetics: Flat Rock has been Breeding Purebred Nigerian Dwarf Dairy Goats Since 1987. They have a huge list of high performance and Grand Champion wins in the ring. They bred for Consistency, Productivity and Longevity.
At Flat Rock Farm they produce correct, productive Nigerian Dwarf Dairy Goats for the betterment of the breed. Flat Rock genetics are a most desireable addition to our breeding program here at AppleJo Farms, both for exceptional milk production and the show ring.
Color: Silver Buckskin
Eyes: Blue
DOB: 3-6-2018
Annie is a very social sweet girl who greets you eagerly every time she sees you!
Annie's length of body, long level rump and well formed teats make her a valuable addition to my herd.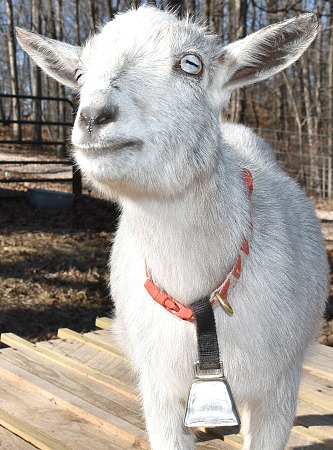 Sire: Texas Skyz MM Controlled Chaos D1865750
Dam: Softwine Elsa Ice Queen D1706296 LA2017
Sire's Sire: Flat Rock's Mischief Managed *DNA* LA2017,2016
Sire's Dam: SG Open Hands Farm M Estelle 3*M ST2017 LA2017
Dam's Dam: Softwine Snowy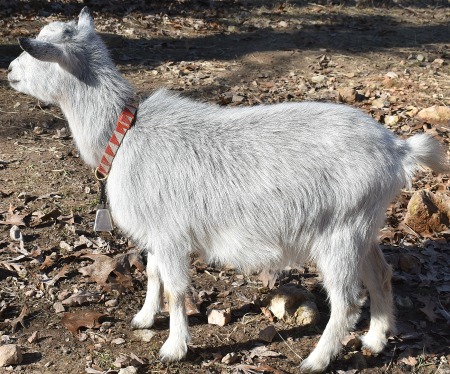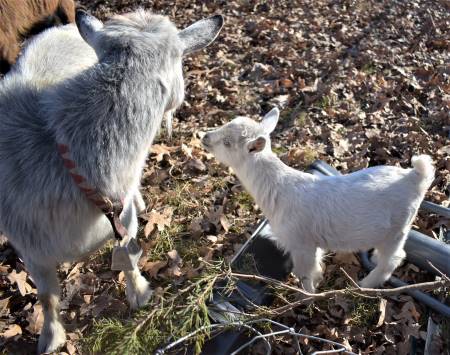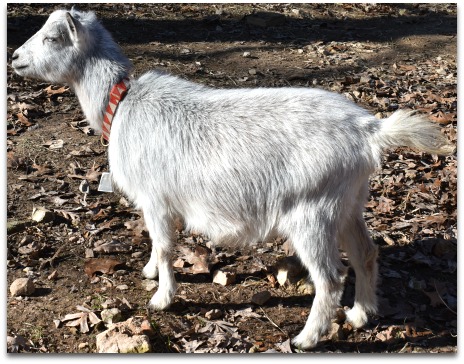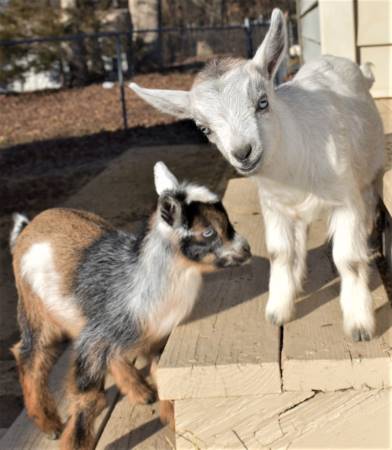 Annie's 2-25-2020 Blue eyed Silver Doeling below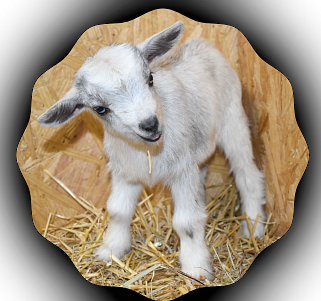 Annie's 2-8-2021 Triplets -all blue eyes (1 silver buckling, 1 silver doeling)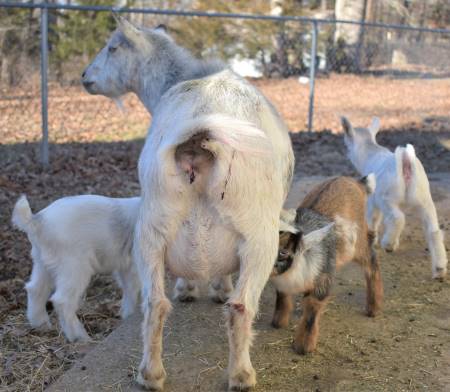 Annie 2nd Freshening & great teats for kids and milking!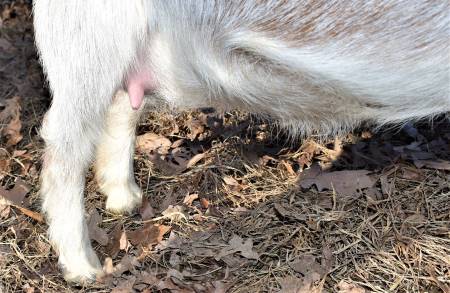 Waitlist:
Jolene Ahlvers W.