Nigerian Dwarf Buckling Kid Goats For Sale
Yes we are selling Bucklings and Wethers this year!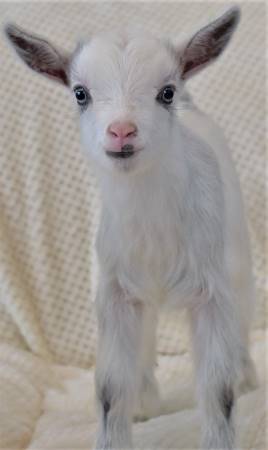 ​AppleJo Farms will absolutely not hold a goat or consider a goat as "sale pending" until we have your

non-refundable deposit in hand, which is 50% of the purchase price.

We prefer deposits to be made via PayPal. If you choose to make your deposit via PayPal, the PayPal transaction fee will be added to your balance due at pick up or you may use the "Friends and Families" option when paying via PayPal which has no additional fees added because it is a non-refundable transaction.
Your entire 50% deposit is non-refundable unless something goes wrong on my end. If you cancel the sale, none of your deposit will be returned.