Penelope
AppleJo Farms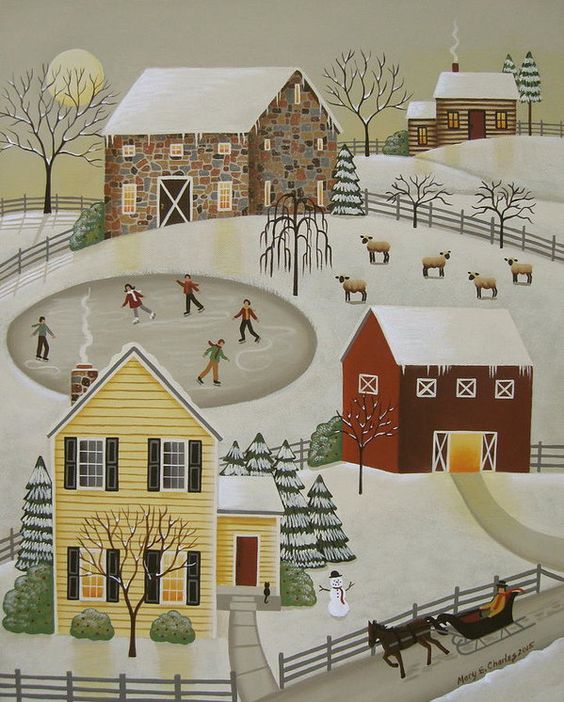 Registered Purebred Nigerian Dwarf Dairy Goats

Price for Penelope's Kids: $500 and up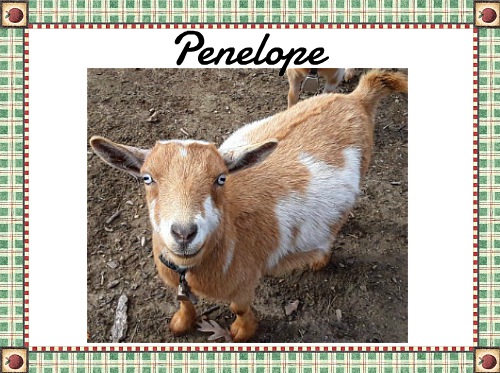 Sex: Doe
Name: Hedge Apple Run Apple Pie
Barn Name: Penelope
Qualities: Polled, Blue Eyes
Heavy Rosasharn Genetics! Rosasharn Farm is located on 80 acres, 10 miles east of Providence, Rhode Island. Nationally recognized for its herd of Nigerian Dwarf Dairy Goats.
Dam: Hedge Apple Run Apple Pie
Dam's Barn Name: Penelope
Dam: Polled
Dam: Blue Eyes
Dam's Sire: Rosasharn Finnick *B
Dam's Sire's Sire: Rosasharn SH Celtic Ballad +*B AR2014 ST2017 LA2016,2013,2012 *DNA*
Dam's Sire's Dam: Rosasharn RS EBI-LOU 6*M AR2014 LA2017,2015 *DNA*
Dam's Dam: Hedge Apple Run Sunflower
Dam's Dam's Sire: JBARG Toby's Little Stinky
Dam's Dam's Dam: Dragonfly T Snowflake Obsidian LA2012
About Penelope: Penelope was bred to Macray Tavish who is a show goat and has Heavy milk line genetics. Penelope is the sweetest attentive Mama and a prized doe here at Applejo Farm!
Penelope's Doeling 2019: